---
By DeAnn Chase December 20, 2016 Category: Business Law Tags: California Occupational Safety and Health Division Heat Illness Prevention regulation (HIP) High Heat Advisory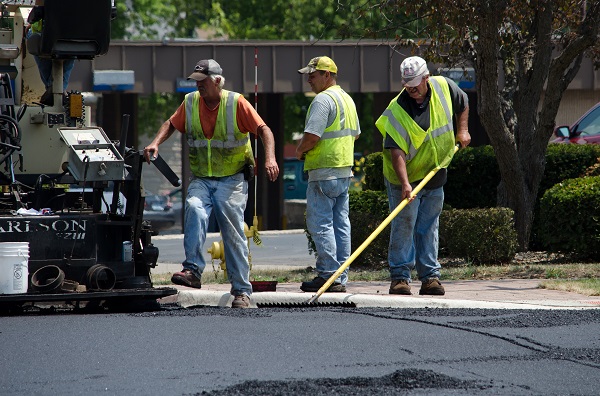 The California Occupational Safety and Health Division issued a "High Heat Advisory," warning employers to protect their outdoor workers from heat illness as temperatures went over 100 degrees in many areas of California. This should remind employers about the requirements of California's Heat Illness Prevention ("HIP") regulation, adopted in 2015. HIP sets specific requirements for potable water, shade, cool-down periods, high-heat procedures, emergency preparedness, and acclimatization, training, and plans for heat illness prevention.
Pursuant to HIP, employers must
Provide free water that is "fresh, pure, suitably cool" so that each employee may drink at least one (1) quart per hour. Employers must encourage employees to consume water, which must be located as close as practicable to where employees are working, unless the employer demonstrates a lack of feasibility.
Provide access to shade for at least five (5) minutes of rest when employees believe they need a preventative recovery period. This access to shade must be provided when the temperature reaches 80 degrees, and a shaded area must be available to accommodate all employees during recovery, rest periods, and meal breaks.
Monitor employees that take a "preventative cool-down rest" for symptoms of heat illness. Employers must encourage employees to remain in the shade and not order them back to work until symptoms are no longer present. If such symptoms do not cease, employers must provide afflicted employees with necessary first aid or emergency care.
Implement high-heat procedures, which are triggered at 95 degrees, to ensure that employees are effectively observed and monitored, including a mandatory buddy system and regular communication with employees working alone. During high heat, employers must provide employees with a minimum 10-minute cool-down period every two hours.
Implement emergency response procedures which include effective responses to signs and symptoms of heat illness, as well as procedures in cases which require emergency personnel.
Observe employees using specific acclimation procedures, including closely observing all employees during a heat wave, which again, is defined as at least 80 degrees. Employers must closely observe new employees during their first two weeks on the job.
Provide heat illness prevention training to all employees, including supervisors.
Develop and implement written procedures for complying with the heat illness prevention standard.
If you are an employer in California, it is important to obtain sound legal advice regarding compliance with HIP, California's Heat Illness Prevention regulation. DeAnn Flores Chase and her team of experienced attorneys can advise you on all your business needs. Contact Chase Law Group, P.C. at (310) 545-7700 or visit www.chaselawmb.com to schedule a consultation.