WORDS FROM OUR CLIENTS
---
Steven and Rachel Kelley, Owners of Acme Clean Air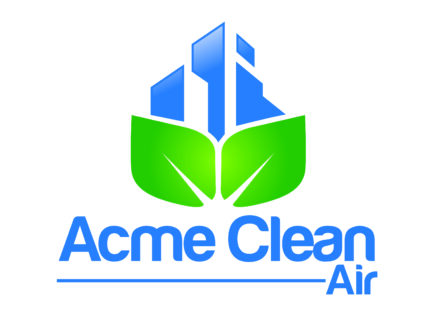 DeAnn and her staff at Chase Law Group played a key role in helping us purchase this business in 2014. They helped us negotiate the terms of purchase and advised us of any potential legal risks involved. Her team also helped us develop our corporation and continually keeps our corporate books in compliance with California State law.
We continue to be in touch with DeAnn on a regular basis with the various legalities that inevitably come along with owning a small business. She understands the issues facing small businesses in California and continues to be a strong part of our business team by providing guidance and advice to help us navigate through all legal issues that we encounter.
Acme Clean Air is a family-owned small business located in Redondo Beach that services all of Los Angeles and Orange Counties. Specializing in Mold Remediation and Water Damage Cleanup — an IICRC certified firm — Acme Clean Air has taken its experience in mold remediation to a new role in sanitizing and filtering surfaces for COVID-19 with certified disinfectants to kill the virus and HEPA filters to remove it from the air.
You can learn more about Acme Clean Air at their website.
Chase Law Group Recommendations
---
Chuck Nader, Jr., President and CEO, Nader's LaPopular Furniture
We have been working with DeAnn Chase and her firm since 2012. I initially interviewed DeAnn to see what kind of background she had and where she comes from, and also had her meet with my brothers. My wife had met her at a Manhattan Beach Chamber of Commerce event and I was impressed with her involvement in her community.
Nader's is a multi-generational, family-run business, celebrating 60 years in business this fall. When it comes to family business, there can be technical issues amongst various family members, and DeAnn has helped our company update agreements and company structure so that we can continue to pass on success through the generations.
DeAnn is truly a business law attorney. She is very thorough, especially with technical issues, and doesn't waste time. She may not be the cheapest but she always gets the job done while minimizing expenses. She is concerned about her clients and very professional. I know I can depend on her for all types of business law. I also feel comfortable calling her, and recommending her, for excellent referrals.
You can learn more about Chuck Nader, Jr. and Nader's LaPopular Furniture on their website.
---
John P. Ducar, DDS
Torrance, CA
I first came to Chase Law Group because I was in a business partnership and the co-owner was retiring. I got DeAnn Chase's name from the law firm she used to work at, from which she came highly recommended. DeAnn and her team helped to successfully transfer the business and form a new corporation.
It was a pleasure working with Chase Law Group. During a very stressful time, DeAnn kept her cool and kept me focused and moving forward.
You can learn more about John P. Ducar, DDS, by calling his office at (310) 540-1415.
---
Kenneth Vick, President and CEO, Velocity Sports Performance and VSP Global Systems
As our company was evaluating options we considered both large national firms and smaller boutique firms. We needed a range of practice specialties, but were hoping for the more personal feel and attention of a smaller firm. An associate of ours is a partner at a major firm and he referred us to Chase Law Group based on some past experience.
It was a good feeling to find a firm local to us that had the track record and practice experience in the areas our small business needed.  We're excited to have this valued resource.
You can learn more about Kenneth Vick and Velocity Sports Performance and VSP Global Systems on their website.
Yelp
---
Patricia M.
Studio City, CA
5.0 star rating
What a great pleasure it has been working with DeAnn and her team! DeAnn has the rare gift of being able to explain legalese in a way that is digestible and not intimidating. She also has great business knowledge, intuition and advice which is a winning combo for sure. Highly recommend DeAnn and her group!
---
Karl F.
Palos Verdes Peninsula, CA
5.0 star rating
At the time of this review, I have been working with this Firm directly for almost two years for legal work in the creation of a business and subsequent trademark filings. For me, it is with no hesitation, that I give them an enthusiastic 5-stars!
Over the course of the past two years, Nancy, DeAnn, Sally and the entire team at this Firm have offered a level of knowledge, expertise, and professionalism that has continuously exceeded my expectations. However, what has truly made me an advocate of this firm is the consistent gracious and kind manner of their service. On more than
one occasion I found myself seeking their guidance in challenging matters and each time, it was done with compassion and intelligence and in each instance, the final result was positive.
I am very appreciative of their work and would definitively refer them to a friend or family member who was in search of a Firm to assist them with the legal needs of their small business.
---
Eddie A.
Long Beach, CA
5.0 star rating
An asset to my small business. Can't even begin to explain the sound advice and diligent work ethic DeAnn and her firm have always provided for me. Legal advice is sound and accurate. Drafted documents are well-thought- out and thorough. DeAnn's firm and I have been working together for about three and a half years and I couldn't be happier with our relationship and progress together. As long as I'm in business, she will b at my side.
Extremely fair retainer and wages. Helped me in regards to payments when I was just starting up as a business and resources were low. Shows that she actually cared about me and my business. Referred numerous clients to her firm and they too have been pleased w the work. Straight and to the point, South Bay Business Lawyers is the best.
---
Jenn M.
Los Angeles, CA
5.0 star rating
I reached out to the Chase Law Group to inquire about starting my corporation or LLC. I received a response quickly and was set up with a consultation. It was a very pleasant and easy experience to set up the appointment. I was able to speak with DeAnn and she was not only helpful but thorough as well. Although I didn't choose to start working with the group due to personal circumstances, I intend to in the future. Their overall professionalism, transparency, and follow-through made it easy for me to choose working with them in the future over other firms.
---
Matthew B.
Long Beach, CA
5.0 star rating
We were referred to the Chase Law Group through a mutual friend (who is an attorney) to help us convert our family business's partnership into an LLC. Being California, I assumed that this process would be nothing but frustrating. To my surprise, De Ann and team made the process simple and very straightforward. What I liked about De Ann is that she took pride at looking at all the details to ensure we were educated (and more importantly protected) going forward. As a small business owner, this type of care and concern was very much appreciated. As a result, my brother and I made the decision to retain Chase Law Group our business attorney for Bear Ice Company. This decision was a no-brainier for us because they espouse the same types of values that we do – trust, timeliness, and integrity. Thanks De Ann and team for watching over us and keeping our family business out of harms way!
---
F W.
Los Angeles, CA
5.0 star rating
If you're like me, and are trying to be resourceful and find the information you need through Google about starting a business, I HIGHLY encourage you to go speak with DeAnn before doing absolutely anything. I had some specific questions that I coudn't find answers to online about starting a business, and knew I needed to talk to someone before trying to set anything up on my own. After countless Google searches, I realized a common theme in almost all of the articles I read about what I need to know about starting a business all stated "talk to a professional if you can". They're saying that for a very good reason – while articles can be helpful in giving you a basic understanding of starting a business and the different kinds of business structures, you really need someone like the incredible DeAnn to be by your side and analyze the specifics of your business itself (how you will incorporate your business, your name, intellectual property, contracted work, non-disclosure agreements and all of the 'little details' which are actually not little at all, and extremely crucial to consider/have in order before doing anything). DeAnn is an absolute lifesaver and really could NOT have been MORE helpful, kind, sharp, encouraging, generous, protective and open to giving me as much crucial information as she possibly could. The consultation was more valuable than I ever imagined it would be going into it. I learned MORE in half an hour with DeAnn than about 40 hours (at least!) of reading articles online. Not only did she answer all of my questions, but she gave me total peace of mind in knowing the exact order I need to go about starting my business. I walked out of the office feeling so relieved because I finally have a clear understanding of everything I need to do next! So, please- save yourself a ton of headache and even the thought of 'messing up' and being in a horrible legal nightmare- and talk to DeAnn!! I sent DeAnn a message on Yelp and within 1 hour I was all set with a consultation (I also want to say that I didn't expect to hear back from her that quickly since I contacted her on Memorial Day, but! DeAnn is the BEST and she got back to me within 1 hour!) Her assistant, Sally, was incredibly helpful as well every step of the way in setting up the consultation, too! I was promptly given detailed directions to the office, where to park and confirmation emails to confirm the appointment. The entire experience was an absolute pleasure. I will undoubtedly continue to seek Chase Law Group's counsel moving forward! Thank you SO much DeAnn and Sally!!
---
Debbie S.
Redondo Beach, CA
5.0 star rating
As a CPA, I frequently have to refer my clients who want to start new businesses to a business attorney who can assist them with the selection of the appropriate entity from a legal perspective and prepare and file the necessary paperwork with the proper authorities. Deann Chase is the only business attorney that I refer my clients to. She is well versed in the law, can take a complicated process and make it understandable, is thorough in her preparation of the required documents and is easy to talk to.
There are many things that can go wrong that can when starting and running a business. It's good to know that I have Deann as a referral source for my clients so that they have someone to go to before they do something that can negatively impact them and their business. I would not hesitate to refer my clients or associates to Deann and Chase Law Group.
---
Wendy W.
Manhattan Beach, CA
Follow Wendy W.
5.0 star rating
I highly recommend DeAnn and her entire team for any small business in need of legal guidance. The firm's professionalism, depth of knowledge and responsiveness continually exceeds my expectations. They always seem to be 'two steps ahead' in anticipating client needs and have been a great resource for other professional services as well as I start my first LLC. Also, DeAnn's ability to uncover creative solutions to legal challenges, saving both time and money for her clients, is impressive! Truly an outstanding experience all-around.
---
Chris Suder, CEO of Club Pilates Manhattan Beach
Hermosa Beach, CA
5.0 star rating
DeAnn and the team at South Bay Business Lawyers came highly recommended to me by a friend who is also a lawyer. I recently opened a small franchise and the help I received from South Bay Business Lawyers was amazing. They negotiated major details in my franchise agreement, as well as, my lease agreement for my retail space. They truly looked out for my long term, best interest. When I shared my experience with the other franchise owners, they were impressed and stated that they did not get the same support and diligence from their lawyers.
On top of everything, DeAnn keeps in touch to make sure my business is heading in the right direction and has offered advice and support in other areas. I could not be happier with my experience and will continue to use
South Bay Business Lawyers for my future locations.
You can learn more about Chris Suder and Club Pilates Manhattan Beach on their website.
---
Lisa H.
Redondo Beach, CA
5.0 star rating
I am so very grateful and thankful for all the guidance and expertise I have received from Chase Law Group – DeAnn, Carol and Sally! Always, Always I have been treated professionally and have felt that all of them have my back. They have helped me set up my corporation and guided me through some very difficult times and through it all I have always felt taken care of. Not only have I've been given excellent legal advise but excellent business advise as well! I have referred many of my small business friends to them because I know they will be well taken care of. I am so happy to have them as a part of my team!
---
Rob S.
Manhattan Beach, CA
5.0 star rating
Study Hut Tutoring has been thrilled to have Chase Law Group as a partner. Over the years, the knowledgeable, reliable, and diligent staff has helped our business grow and avoid any growing pains that inevitably pop up. You won't find a more responsive team and we will continue to recommend our friends, family and business partners to Chase Law Group. Thank you for all of the years of support and counsel.
---
Cynthia H.
Redondo Beach, CA
5.0 star rating 
I was referred to DeAnn – and I could not recommend her firm more highly. During my 30 minute complimentary consultation regarding establishing an LLC she provided excellent advice and insight – regarding the LLC – as well as developing my business plan. This was before I even retained her! This firm is prompt, courteous and professional. No reason to look anywhere else.
LinkedIn
---
Joseph Torino
Video creative-production hybrid
 Joseph was a client of DeAnn's
DeAnn has been our business attorney since 2008. She consistently offers efficient solutions for our business and is always available on short notice which is critical to our success DeAnn is a valuable asset to our business.
---
George Hicks, CBB, CBI
Founder & Chief  M&A Officer, The M&A Brokers
November 10, 2012, George worked with DeAnn but at different companies. DeAnn is an easy referral for me. She is attentive and knowledgeable with everything she touches.
You can learn more about George Hicks and The M&A Brokers on their website.
---
Mitch Rachman
Top Producing Medical Sales Leader | Drives New Business + Great Account Mgmt. | Builds Trusted Customer
Relationships
Mitch was a client of DeAnn's
DeAnn was a recommendation from an attorney friend who specializes in another area of law. I asked her to represent me regarding an employer/employee separation agreement & severance package and to make sure that I was not being taken advantage of. DeAnn was fantastic. She has a strong business background and provided objective feedback so I did not make critical errors or emotional decisions that had an adverse affect on negotiations. She kept a cool head in the midst of several tense situations that arose and she was extremely available via e-mail in the "off hours".
In summary, DeAnn is a true professional with excellent business credentials and she did a great job representing me during a difficult period of professional transition.
---
Cynthia Cohen, Ph.D.
Trial Strategist / Jury Research / Trademark Survey Expert / Golf Coach
Cynthia was a client of DeAnn's
---
Mark Walter
Director of Studio Development at Cinelease, Inc.
Mark was a client of DeAnn's
DeAnn is a Great Attorney and I have found her to be accessible whenever needed.