Non-disclosure and confidentiality agreements are routinely executed between employers and employees, particularly in emerging or highly competitive industries. The goal of the Non-Disclosure Agreement (NDA) is to ensure that employees or independent contractors who obtain proprietary knowledge during their relationship with the business do not use or disclose the information after the relationship has ceased.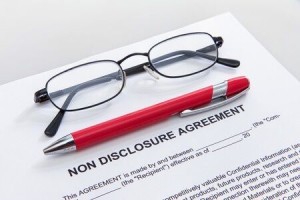 Similarly, in many states, a Non-Compete Agreement (NCA) restricts an employee from employment in the same field for a specified amount of time and within a certain distance from the former employer. In California, however, a 2008 Supreme Court decision found that NCAs are not enforceable against employees, except in limited circumstances, as they are deemed to be contrary to the public policy of allowing employees to make a living in their chosen profession or occupation.
Instead, California employers must rely on NDAs and confidentiality agreements to safeguard their confidential information. The problem inherent in this catch-all solution is the tendency to over-generalize and broaden the scope of confidentiality provisions and agreements. Generally, confidential information should consist of trade secrets, undisclosed inventions, client lists and business and financial plans. However, these agreements often designate nearly everything in the employment situation as confidential. If the primary purpose of the confidentiality agreement is to protect valuable and privileged trade secrets, the over-inclusion of information deemed confidential may dilute the value of a company's intellectual property and prejudice a court's enforcement of the agreement. In a California case, Dowell v. Biosense Webster, Inc. (2009), the court invalidated the confidentiality agreement on the basis that the employer's definition of confidential information was so inclusive that it was impossible for the employees not to possess and access this information.
The enforcement of a confidentiality agreement requires a business to take reasonable steps and adopt sensible policies to maintain the secrecy of its trade secrets. The business must carefully draft and execute an agreement that includes specific information that truly warrants protection. In addition, the agreement should contain provisions describing how the information will be safeguarded and its permissible uses.  Finally, the agreement should contain remedies in the event of disclosure.  Many of these confidentiality provisions may be drafted into a comprehensive employee handbook.
When a business drafts confidentiality agreement or NDAs as part of its employment practices, it is important that it obtain the input of an experienced attorney who can provide legal and practical advice on the content of these agreements. DeAnn Flores Chase and the experienced team of attorneys at Chase Law Group, P.C. will help you avoid the issues that arise from poorly-drafted confidentiality agreements. Contact Chase Law Group, P.C. at (310) 545-7700 or visit them at www.chaselawmb.comto schedule a consultation.