The California Supreme Court's recent decision in Sanchez v. Valencia Holding Company, LLC clarified the definition of unconscionability with respect to arbitration provisions. Moreover, the ruling signaled the Court's willingness to enforce arbitration agreements in consumer and employment contracts. This finding is particularly significant in light of California's historical hesitation to enforce arbitration agreements notwithstanding the applicability of the Federal Arbitration Act (FAA), which mandates enforcement of arbitration provisions.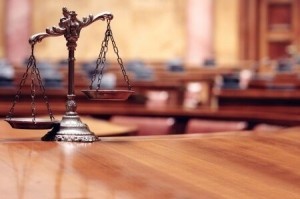 The Sanchez decision conforms to the ruling in the United States Supreme court in the pivotal case ofAT&T Mobility LLC v. Concepcion on the issue of the enforceability of arbitration provisions. That case determined that, in general, arbitration agreements should be upheld in accordance with their terms, even in standardized consumer contracts and employment agreements.
In Sanchez, the Supreme Court's reversal of the Court of Appeal's decision focused on the lower court's determination that the consumer contract for the purchase of an automobile was procedurally and substantively unconscionable. Specifically, the Court of Appeals held that the contract was characterized by both oppression and surprise based on a variety of factors including the plaintiff's assertion that the clause was not explained or negotiated, that appeals were limited based on the arbitration award and that the appealing party was obligated to advance the costs of the appeal.
In disagreeing with the standard for determining unconscionability, the California Supreme Court explained that proving unconscionability entails a substantial burden, and that merely demonstrating the one-sidedness of an agreement does not satisfy this burden. There was no finding of procedural unconscionability simply because the arbitration provision was not adequately explained by the defendant or read by the plaintiff. As for substantive unconscionability, the court must find that the inherent unfairness in the transaction is overwhelming, and Sanchez failed to meet that standard.
Although unconscionability remains a case-by-case assessment, the Supreme Court's holding clearly demonstrates that courts will apply the same criteria to arbitration agreements as they do to other contractual agreements.
When you are a party to a contract, consulting with an experienced attorney can provide you with the legal and practical advice necessary to protect your interests. DeAnn Flores Chase and the experienced team of attorneys at Chase Law Group, P.C. will advise you on all matters relating to your employment or business agreements. Contact Chase Law Group, P.C. at (310) 545-7700 or visit them at www.chaselawmb.com to schedule a consultation.