In 2014, California passed the Healthy Workplaces, Healthy Families Act of 2014 (the "Act"), which mandated the provision of paid sick leave for employees. On July 13, 2015, amendments to the Act (AB 304) took effect and were designed to clarify some of the ambiguities of the original legislation. The major modifications to the Act include the following: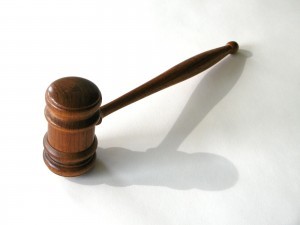 Amendments to rate of accrual. While the Act specified that paid sick leave should accrue at one hour per 30 hours worked, AB 304 gives employers flexibility to institute different accrual methods so long and the time is accrued on a regular basis and the employee has no less than 24 hours of accrued sick leave or paid time off by the 120th calendar day of employment, calendar year or each 12-month period. For new hires, an employer may also fulfill the accrual requirement by allowing no less than 24 hours (or three days) of paid sick leave available to use by the 120th calendar day of employment.
Accrued Sick leave carry over provisions. The Act provides that an employee's unused accrued sick days must carry over to the following employment year. An employer has the right to restrict an employee's use of accrued paid sick leave to 24 hours (or three days) in each employment year or over the course of a 12 month period.
30 day employment requirement. AB 304 clarifies that an employee must work for the same employer for 30 days in order to be eligible for accrued sick days.
Maintaining records. Employers are required to keep track of the number of hours worked and paid sick days accrued and used for at least three years.  AB 304 provides that the employer is not obligated to record or inquire the purposes or reasons for which employees use the paid sick days..
Sick pay calculation option. For non-exempt employees, an employer may choose one of two methods of calculation. Paid sick time is calculated either in the same manner as the employee's regular rate of pay for the workweek in which paid sick time was used or by dividing the employee's total wages (not including overtime pay) by total hours worked in the prior 90 days of employment.
Keeping informed about California's new employment reforms is important for all businesses. DeAnn Flores Chase and her team of experienced attorneys can offer practical advice for complying with current legislation. Contact Chase Law Group, P.C. at (310) 545-7700 or visit www.chaselawmb.com to schedule a consultation.