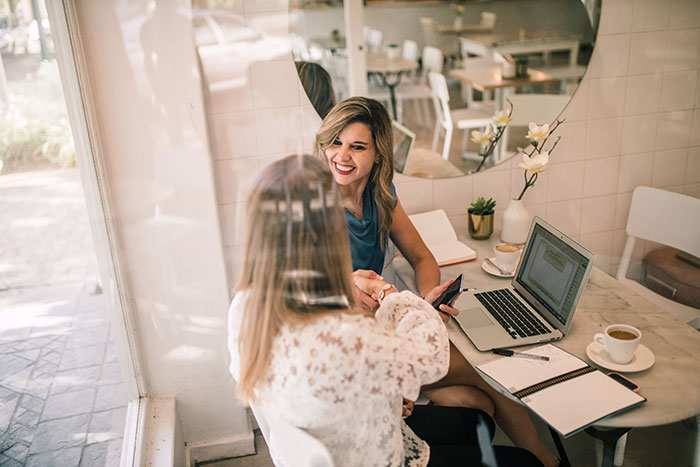 Every entrepreneur knows that having enough money to start the business is mission critical—everything needed to turn ideas into a viable business requires money. The good news is there are many resources and options for business owners when it comes to business capital, and several don't require setting foot in a bank.
Personal Savings
In business, "bootstrapping" means starting a business without external help or capital. Using personal savings as business capital is one form of bootstrapping that allows you to avoid relying on third parties, investors, or a financial institution for funding. While using your own savings may have its benefits, you must keep in mind the risk of personal loss and the impact such a loss may have on your standard of living. It's good practice to meet with your accountant or financial planner before dipping into your savings account to fund a new venture.
Retirement / IRA
Depending on the type of accounts you have, there may be the possibility of using IRA and/ or other retirement funds as means to fund a new business. This option is complex, however, and it's extremely important to work with people who have experience in structuring these types of transactions, such as a CPA or financial advisor.  There may be tax ramifications when using these sources of funding, and you'll want to understand exactly what it means to tap into this source before you get started.
Friends & Family
Raising capital through friends and family is a viable option for many.  In fact, it is one of the most common forms of raising capital. Be aware, though, that statistics show that 80% of these partnerships fail. Borrowing from friends and family can put a strain on the relationship, to say the least, and what makes a good friend does not necessarily make a good business partner.
Make sure you have a documented partnership agreement, including a clear exit strategy, from the start of any friends/family-financial relationship. It is very important to sit down together to make sure that expectations and understandings are documented. Both parties should be clear on what happens in the event of success or in the event of failure of either the venture or the relationship.
A partnership agreement should also include a mediation-first provision, which basically means that in the event of a dispute between the entities that they will present themselves to a neutral third party through a mediation process to resolve those disputes before going to court.
Seek Advice
The knowledgeable team at Chase Law Group, P.C. is always available to answer questions and provide consultation for small businesses before they begin raising capital. While you may be new to this aspect of business, we are not, and we're happy to provide you concrete legal advice.  Give us a call at (310) 545-7700 or contact us here to set up a consultation today. And visit DeAnnChase.com to learn about our Ultimate Business Launch System.
Next steps
While it's important to have adequate capital at the start of your business, it is also important to have a plan in place to continue to infuse the business with capital in order to support growth. Take a look at our follow-up article about other financing options that may be suitable as next steps.