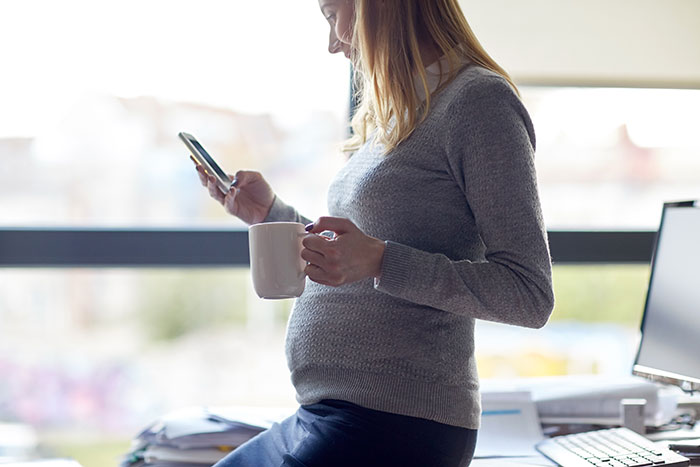 By Jacqueline Schock
Each state handles pregnancy and parental leave protections differently, and California has among the most robust collections of these laws. Some well-known federal laws (such as the Family Medical Leave Act) and state laws (such as the California Family Rights Act) set out requirements for larger employers in relation to their pregnant employees and their employees with families.
Though these more well-known laws generally apply only to larger employers, there is some pregnancy and parental leave legislation that applies to small employers as well. As this post discusses, two of the most common forms of parental leave that small and mid-sized employers in California should keep in mind are pregnancy disability leave and new parent leave.
Pregnancy Disability Leave
Employers are often familiar with the general requirements surrounding disability leave and accommodations, but one thing that is often missed is the fact that pregnancy is considered a temporary disability under California law. Businesses that have five or more employees, including part-time employees, are explicitly covered by California's pregnancy disability leave law (or "PDL law"). Further, even smaller businesses may be found in violation of public policy for terminating a pregnant employee, even if they are not explicitly covered by the law.
Under California's PDL law, a pregnant employee can take up to four months of leave when disabled by a pregnancy. The determination of whether an employee is "disabled by pregnancy" will generally be made by a health care provider. Unless your internal policies state otherwise, pregnancy disability leave generally does not have to be paid.
One detail that is commonly missed is that this four months of leave is allotted per pregnancy, rather than per year. This means that if an employee has multiple disabling pregnancies in a year, they would be entitled to multiple periods of leave in that single year.
If an employee remains disabled after the four months of leave and requests additional time off, then other disability protection laws kick in (such as the Americans with Disabilities Act and California's Fair Employment and Housing Act). At this point, the conversation moves into the more familiar realm of "reasonable accommodations." The reasonable accommodations process is an interactive one that involves coordinating heavily with the employee and with your attorney to ensure a good outcome.
New Parent Leave Act
The California New Parent Leave Act, [which took effect in 2018]( http://www.chaselawmb.com/a-look-back-at-2018/), covers employers who have at least 20 employees in a 75-mile radius, whose employees are not subject to both the FMLA and the CFRA. Because of the latter requirement, one of the most common ways to be eligible for the NPLA is to be a small or mid-sized employer (since both the FMLA and the CFRA kick in at 50 employees).
If you are a covered employer with eligible employees, this law requires you to provide your employees with unpaid "baby-bonding leave" of up to 12 weeks. This law is not exclusive to birth parents—it provides eligible employees with job-protected leave to bond with a new child within one year of a child's birth, adoption, or foster care placement. Nor is it gender-exclusionary—all eligible new parents, regardless of gender, are protected.
Further, this 12-week leave does not need to be taken all at once. Instead, parents are free to take this leave at any time within the first year after the child's birth, adoption, or foster care placement. Upon returning from leave, the employee must be reinstated in their same or a similar position and must be provided with the opportunity to "make up" for any missed training.
Though NPLA leave is unpaid by default, employees on NPLA leave have a right to use accrued vacation pay, paid sick time, or other accrued paid time off provided by the employer to receive pay during their leave. Employees may also be eligible for pay through California's paid family leave fund and/or California's short-term state disability insurance program (SDI).
Parental leave laws are a hot topic, and the requirements for California employers frequently change. You should work with an attorney to make sure your business is receiving the most up-to-date advice on how to comply with these requirements. The business and employment attorneys at Chase Law Group, P.C., can help you create policies that comply with these ever-changing laws. Give us a call at (310) 545-7700 or contact us here and set up a consultation today.