---
By Admin June 28, 2023 Category: Business Law Tags: Business Compliance Business Lawyer Business Owners business protection business risk management chase law chase law group chase law manhattan beach city based wage deann chase employee compensation employer responsibilities employment law fair wage standards Legal Protection los angeles business attorney los angeles minimum wage minimum wage july 2023 remote worker wages scott k liner Small Business Advice small business law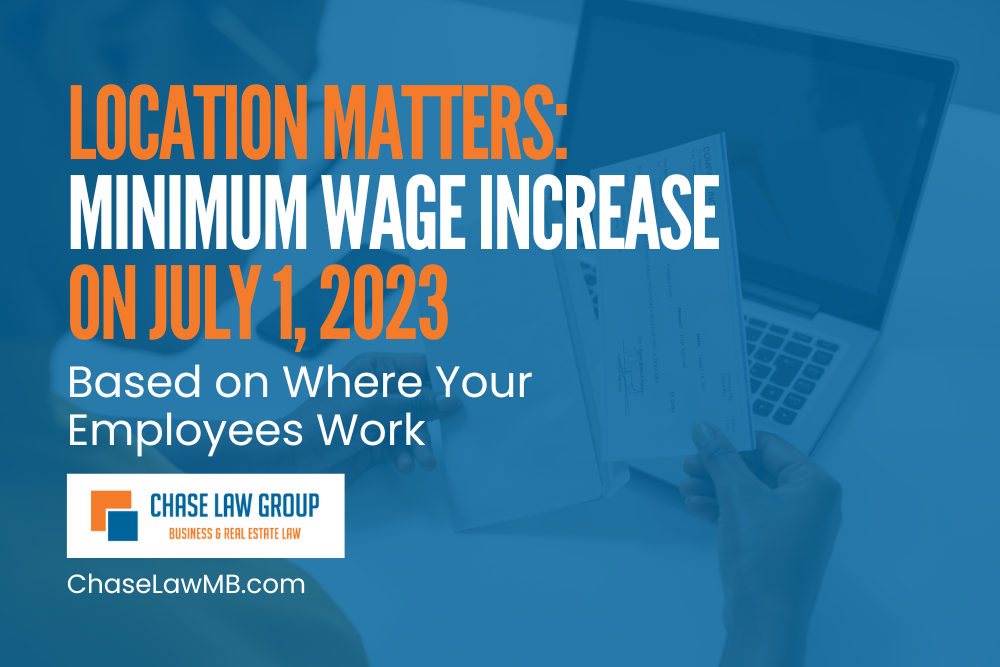 The state of California currently sets the minimum wage rate at $15.50 per hour. However, for employers with employees that work in specific cities (see below) the employers must also comply with local city minimum wage requirements when it is higher than the state mandated rate.
Effective July 1, 2023, employers with employees in the following local cities, and unincorporated Los Angeles, will need to increase their minimum wage rate of pay as follows:
Los Angeles City: $16.78/hour;
Los Angeles County (unincorporated areas): $16.90/hour;
Malibu: $16.90/hour;
Pasadena: $16.93/hour;
Santa Monica: $16.90/hour; and
West Hollywood: $19.08/hour
Employers whose employees work remotely in any of these locations must be paid at least at the minimum wage rate for the city such work is performed. (Thus, if the business is located in Manhattan Beach but the employee lives and works remotely in Santa Monica, the higher Santa Monica rate of pay must be paid.) Most of the cities listed above, require payment of the applicable city minimum wage if the employee works at least two hours per week in the municipality.
Additionally, most municipalities have poster requirements for their minimum wage rate which must be posted or shared with employees.
Should you have any questions regarding the applicable minimum wage rate for your employees, or poster requirements, please contact our employment attorney Scott Liner at [email protected] or set up a consultation with Chase Law Group by calling 310-545-7700.
Please note that this article is for informational purposes only and should not be considered legal advice. It is recommended to consult with an attorney for specific legal guidance pertaining to your business and its practices.