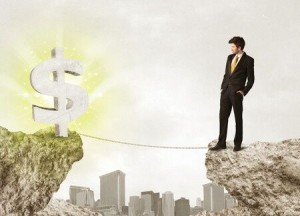 The purchase of an existing business carries risks if key procedures are not properly executed. There are several steps to purchasing a business, including researching the type of business to purchase, deciding on the terms of the transaction and drafting legal documentation. Below is a general summary of the most important actions to be undertaken by a purchaser in acquiring a business.
Determine the structure and scope of the purchase. Once the purchaser has identified the type, size and location of the business he or she wishes to purchase, the purchaser must determine what specifically is being purchased. Some business are sold in their entirety while other transactions involve just a sale of the business assets. When purchasing the assets alone, the buyer has the opportunity to become more familiar with the specific assets and avoid assuming the liabilities of the business, which is beneficial in avoiding unknown or undisclosed obligations. In addition, in an asset sale, the buyer has more flexibility in determining what is being purchased.
Due Diligence. The purchaser must conduct a thorough due diligence investigation to learn the details of the business. This process entails reviewing the major components of the business, such as its financial state (including audited financial statements, tax returns, outstanding debts or liens and tax liabilities), legal matters (including all existing contracts), employee status and the company's business structure.
Choose the Proper Legal Entity. After the purchaser has determined the viability of the business, he or she must decide whether to create a new entity to purchase the assets of the existing business. This process necessitates an informed investigation of the advantages and disadvantages of various business structures. In most circumstances, it is wise to execute the purchase through a business entity to avoid personal liability exposure and receive significant tax benefits.
Legal documentation. The initial agreement that may be executed by the parties is a "Letter of Intent," which specifies the general terms of the agreement. Thereafter, a Purchase Agreement is created that constitutes the main document of the transaction and addresses the significant aspects of the purchase, including the seller's representation and warranties, the assets and liabilities of the business and the consequences if the agreement is terminated.
Purchasing an existing business can be a complex undertaking that requires professional expertise. DeAnn Flores Chase and her team of experienced attorneys have extensive familiarity with advising business purchasers with every aspect of such transactions. Call the Chase Law Group, P.C. at (310) 545-7700 or visit www.chaselawmb.com to schedule a consultation.