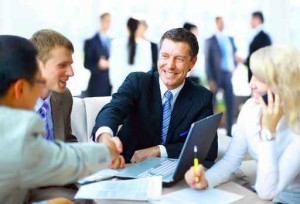 The purchase of an existing business requires a thorough examination of all the information related to that business entity. The goal of this process, known as "due diligence," is to provide information about the legal and financial state of the business and to reveal potential risks that could impede the future transaction. A comprehensive due diligence review typically warrants the advice of various professionals, including accountants and attorneys, who guide purchasers in the following areas:
Financial status. Financial documents, including balance sheets, audited financial statements, income statements, accounts payable and receivable, and tax returns for the past three years should be reviewed to ascertain the general financial stability of the business. This data will provide information regarding whether debts are paid in a timely manner, how much debt the business writes off, the business' profit margin and whether the business has liens or other outstanding liabilities.
Legal issues. Purchasers should obtain all licenses, permits, professional agreements, insurance contracts and litigation documents in the business' possession. These items should be examined to ensure that licenses, permits and policies are current, that agreements are legal and valid, and that the benefits and risks of pending litigation are understood.
Operational and structural matters. In reviewing these matters, a purchaser should focus on the structural character and soundness of the business (i.e the organizational structure of the business, potential changes to the nature of the business after acquisition and the maintenance and timely submission of relevant documents) and the daily operations of the business. Lists of customers, suppliers and vendors are necessary to assess the business' inventory and whether it has adequate infrastructure for continued growth. Purchasers should also understand the existing customer base and its expansion potential.
Employee contracts. Employee matters should be reviewed to determine the status of employee contracts, employee handbooks, organizational charts and confidentiality agreements. Purchasers should become familiar with pending litigation matters with employees.
Conducting due diligence to purchase an existing business requires professional expertise. DeAnn Flores Chase and her team of experienced attorneys have extensive familiarity with advising business purchasers with every aspect of such transactions. Call Chase Law Group, P.C. at (310) 545-7700 or visit www.chaselawmb.com to schedule a consultation.