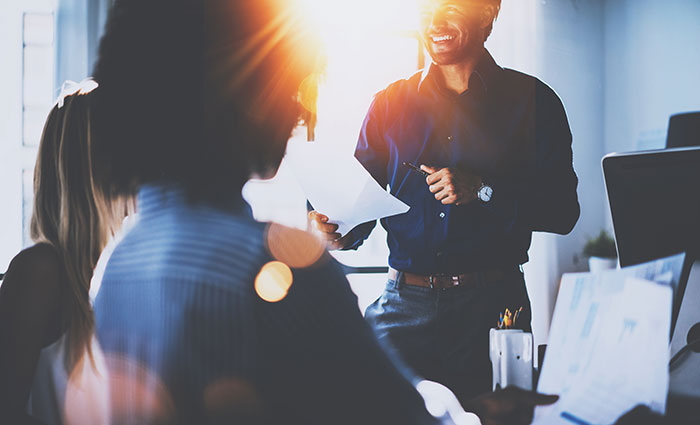 Businesses are increasingly widening their hiring net to include individuals who are not U.S. citizens, including businesses in manufacturing, construction, tech, agriculture, and even the service industry. Employers looking to hire foreign nationals need to understand the basics of immigration law to make sure they handle the onboarding process appropriately. Businesses in California also need to be aware of new state laws that impact federal ICE inspections.
Having an experienced business attorney on hand is also extremely important in dealing with immigration issues, as the laws here can get very complicated very quickly.
Immigration Law Basics
It's easy for U.S. businesses to hire U.S. citizens, but sometimes businesses want to hire a foreign national to perform some specific skilled or unskilled labor. These workers can either be temporary "nonimmigrant" workers or permanent residents. Permanent residents and their families are "green card" holders, who have obtained legal permanent residency in the U.S. These residents are generally allowed to work for any U.S. employer at any time, with essentially the same onboarding process as citizens.
On the other hand, temporary "nonimmigrant" workers have more detailed rules regarding their employment. There are a number of different categories these workers can fall into, each with their own requirements and visa status. Businesses hiring one of these types of workers should first ensure that they comply with the requirements of the foreign national's visa. Businesses can also sponsor someone to gain additional ability to work in the U.S., a project that should be undertaken in conjunction with both the business's attorney and an immigration specialist.
There are a few common visa types that every employer should be aware of. First, there is the B-1 temporary business visitor visa for workers coming into the U.S. for a short period of time (1 to 6 months) to do things like set up a business, negotiate a contract, or participate in short-term business training. H-1B visas, on the other hand, are targeted towards professional laborers who meet state licensing requirements and are sponsored by an employer to legally work in the U.S. for a longer period of time (3 to 6 years). TN visa status allows Mexican and Canadian nationals in certain sectors to be employed in the U.S. on a yearly basis. Additional types of visas exist for students, seasonal labor, and people with unique abilities.
New California Legislation
A recent California law prohibits employers from allowing federal ICE agents into "non-public" areas of a business unless the agents have a warrant and from giving an immigration agent access to employee records, other than I-9 forms, without a subpoena or court order. This law also imposes some notice requirements on employers, such as requirements that employers post a notice for current employees within 72 hours of receiving a Notice of Inspection for employment records. Finally, employers are prohibited from reverifying a current employee's eligibility to work in the U.S. unless that reverification is required by federal law. Violations of this law can result in fines of thousands of dollars.
The goal of this law is to help businesses handle heightened federal enforcement of immigration laws over undocumented workers; however, it has been causing some confusion for employers who are unsure how to comply with both state and federal law. Having an attorney on hand who can advise you on how to handle these sorts of tricky situations can be invaluable to ensuring that your business successfully walks the fine line between the federal and state rules.
If you need an experienced business attorney to talk to about the many employment challenges your business faces, contact the Chase Law Group, P.C. by calling (310) 545-7700. We help keep our business clients informed on changes in the law and make sure they have the appropriate paperwork and documentation in place for everything they want to do.