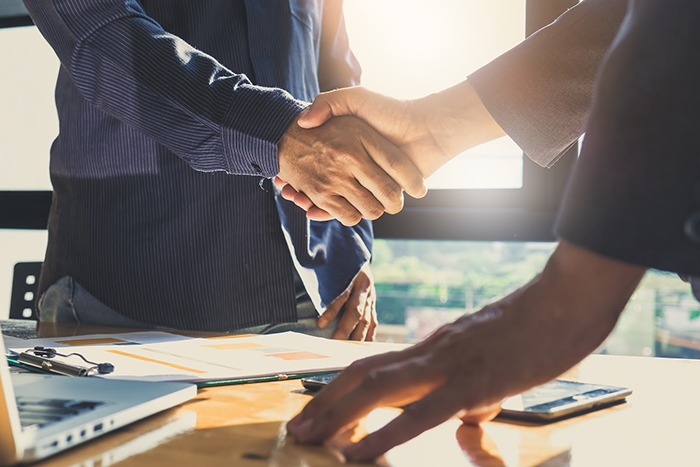 Running a business, you'll probably come across copyrighted material more frequently than you expect. From photos you want to use for promotions to the music that runs across the back of your videos, if it was created by someone else, it's always good to check if it's copyrighted.
While permission is not needed every time you use copyrighted material, if you plan to sell the material or use it to advertise your service, you want to make sure you've licensed the material. Similarly, for computer code, if you're incorporating a portion of someone else's work into your code, you'll want to make sure you have an appropriate license to use the material.
Identifying the Owner of the Copyrighted Material
In some cases, the owner of the copyright is obvious or listed on the material itself. A book, for example, generally lists the copyright up front. In other cases, the material is owned by a large corporation. Even software you've located online has an owner, sometimes identified within the code itself and in other cases on the website where you download the code.
For large corporations, getting permission to use their copyright often means you'll work through a licensing agency where experts in negotiation, marketing analytics, and licensing represent the corporation to make sure they get the best possible deal. These licensing agencies work to bring you everything from toy representations of real cars to plush versions of your favorite treats. Because these firms are professionals, you'll also want to be represented by someone who understands the details of licensing law and is an experienced negotiator.
Just because you cannot find a copyright notice does not mean the material is not subject to copyright. If it was published after 1989, placing a copyright notice is optional. Much of the material published on the Internet, for example, does not have a copyright notice and tracking down who owns the copyright can be a multi-step process. In some cases, it's the author of the work, but in many others, it's a third party who paid to have the article, picture, or music created.
Copyright License Agreements
In some cases, the material you want to use will come with a default license agreement, which should be carefully reviewed to ensure it will work for you. Large corporations employ teams of in-house attorneys to review these agreements. Smaller businesses would be wise to have their business attorney review the license agreements to ensure there aren't any unexpected problems with their use of the material.
Larger copyright deals will be negotiated, and an agreement drawn up to cover the specific case in greater detail. These contracts not only outline what material your business is allowed to use, but the royalty you pay for use, the time frame and territory you're allowed to use, and much more.
If you're unsure about a particular license agreement or you're interested in licensing copyrighted material from a large organization, reach out to the experienced business counsel at Chase Law Group, P.C. by calling (310) 545-7700. We can identify the owner of the copyright, negotiate agreements, and review contracts to ensure you're getting the best possible arrangement.