---
By Admin February 21, 2023 Category: Business Law Tags: ab 2671 business development business law california law chase law chase law group chase law manhattan beach corporation law deann chase entrepreneurship corporate structure Legal Compliance los angeles business attorney occupational therapist small business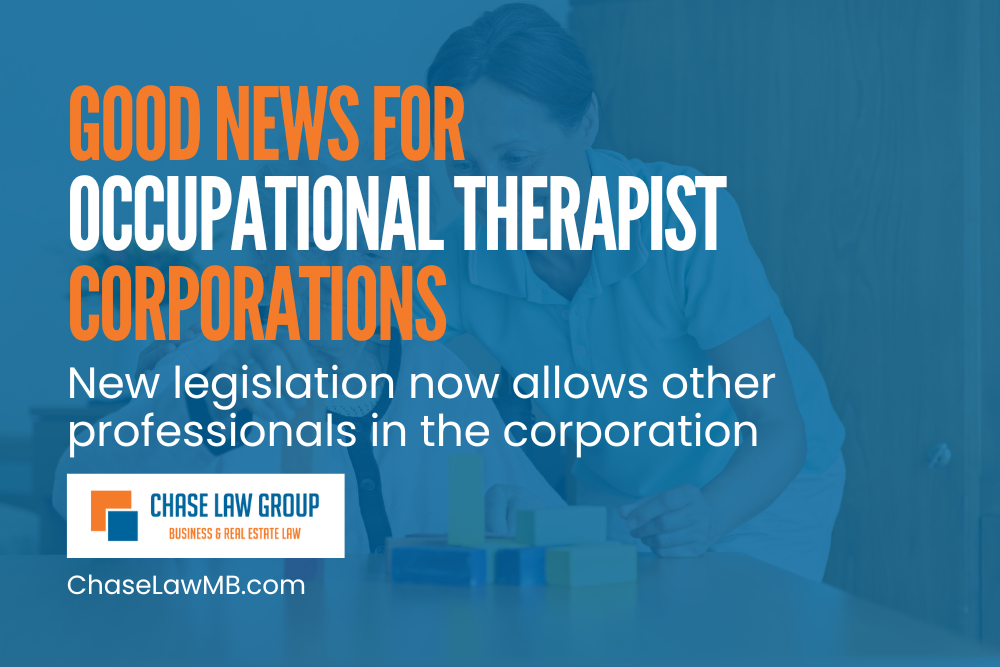 Our occupational therapist clients are some of the most entrepreneurial because they want to be able to provide a holistic experience for their patients by including a variety of other professionals in their care to fully serve their client and patient needs.
Historically, many professional service companies could have other professionals as shareholders, officers, directors and professional employees of their corporation, but this did not include occupational therapy corporations. For example, a physical therapy corporation could hire an occupational therapist. However, there was no provision in the California Corporations Code that would allow an occupational therapy corporation to hire a physical therapist.
Under legislation passed in September of 2022 (AB 2671), occupational therapy corporations can now have other professionals as shareholders, officers, directors and professional employees. Effective January 1, 2023, an occupational therapy corporation can engage the following professionals to serve in these roles so long as the sum of all shares owned by those licensed persons does not exceed 49 percent of the total number of shares of the occupational therapy professional corporation, and so long as the number of those licensed persons owning shares in the occupational therapy professional corporation does not exceed the number of licensed occupational therapists:
(1) Licensed physicians and surgeons.
(2) Licensed doctors of podiatric medicine.
(3) Licensed acupuncturists.
(4) Naturopathic doctors.
(5) Licensed physical therapists.
(6) Licensed speech-language therapists.
(7) Licensed audiologists.
(8) Registered nurses.
(9) Licensed psychologists.
(10) Licensed physician assistants.
(11) Licensed midwives.
(12) Licensed clinical social workers.
(13) Licensed marriage and family therapists.
(14) Licensed occupational therapy assistants.
This is great news for a good number of our clients that are occupational therapists! For any questions concerning how best to apply this to your corporate structure to benefit your business, please contact Chase Law Group to schedule a consultation, call 310-545-7700 or contact us.