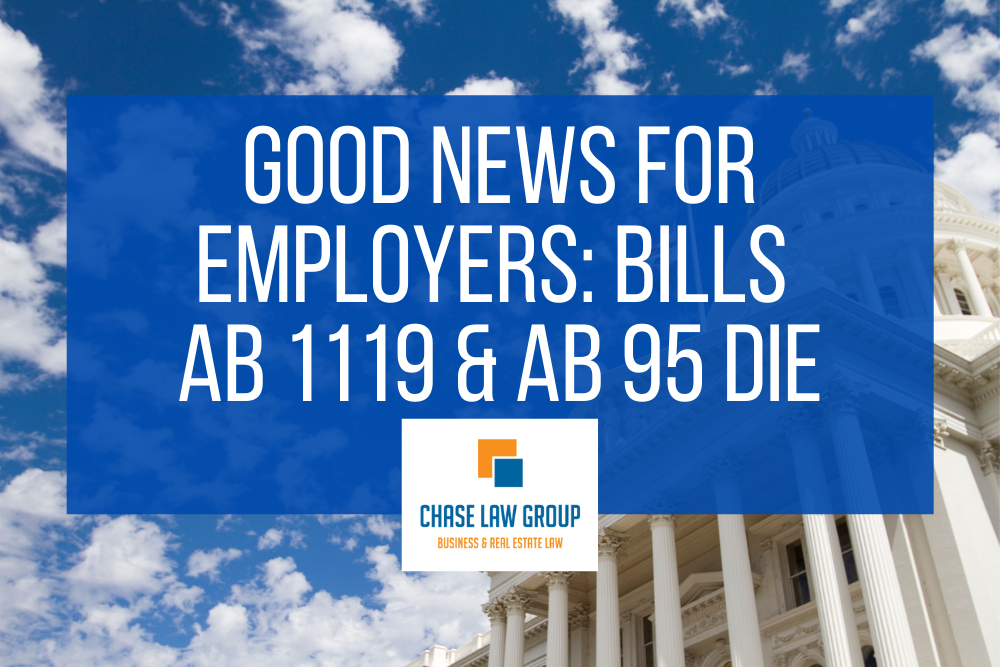 Several bills impacting employers have been going through the legislative process during these past months and two carryover bills AB1119 / AB95 considered "job killer" bills that would have expanded mandates on employers died in the Assembly fiscal committee.
AB 1119 would have required employers to accommodate any employee with family responsibilities with uncapped protected leave for employees to request time off and likely exposed employers to costly litigation under the Fair Employment and Housing Act. If passed, this bill could have enabled an employee to challenge any adverse employment action as being related to the employee's family responsibilities, rather than an actual violation of employment policies.
AB 95 would have mandated all employers to provide employees up to 10 days of bereavement leave upon the death of a spouse, child, parent, sibling, grandparent, grandchild or domestic partner, regardless of how long the employee had worked for the employer. This bill would have also exposed California employers to more litigation beyond liability under thePrivate Attorneys General Act (PAGA) and administrative enforcement through the Division of Labor Standards Enforcement.