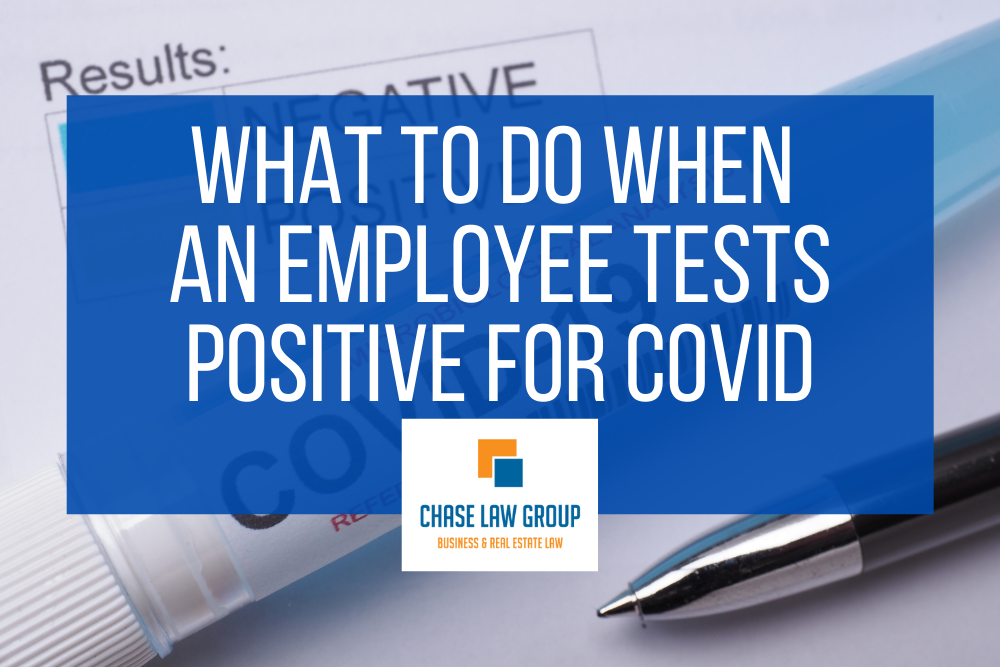 Under AB 685, when an employee tests positive for Covid, the employer must notify employees and other onsite workers who may have been exposed to COVID-19 and to report workplace outbreaks to the local health department.
Notify Employees and Potentially Exposed Workers
Within one business day of notice of the potential exposure, the employer must provide written notice to employees and employers of subcontracted employees who were on the premises at the same worksite as the worker diagnosed with COVID-19 during the infectious period. Written notice can be in a manner the employer normally uses to communicate employment-related information. The means of communication should be used "if it can reasonably be anticipated to be received by the employee within one business day of sending and shall be in both English and the language understood by the majority of the employees."
Employers must reserve privacy and not provide the name or medical condition of the employee who tested positive.
Notify Workers' Comp Carrier
California employers are required to notify their workers' compensation carrier of any employee who tests positive for COVID within three business days. There may be civil penalties for employers who fail to report or who submit false or misleading information.
The following information is required when notifying your workers' comp carrier:
name of the employee who tested positive;
date of the positive test;
address where the employee works and where the employee worked during the 14 days preceding the date of the test;
highest number of employees who reported to work within the 45-day period immediately preceding the last date that the employee testing positive worked.
You may also wish to provide your carrier with additional information related to whether the employee worked (shared worksite/remotely at home); whether the employee believes they were exposed at work or from a family member, social gathering or has been around anyone outside of work who tested positive or is sick or under isolation. The workers' compensation carrier will investigate whether the employee's exposure was work-related.
Follow the latest requirements on the County Public Health Department website for the county where work was performed
There are additional employer requirements (varies by county) for isolation and quarantine periods for an employee who tested positive, when an employee can report back to work, masks, social distancing and more.
Follow the latest Cal/OSHA requirements
Employers are required to create and maintain a Covid-19 Prevention Plan and should become familiar with Cal OSHA's Emergency Temporary Standards which covers correcting Covid-19 hazards, face coverings, prevention and other controls. These can be found at www.dir.ca.gov.
As this area continues to change and evolve, Chase Law Group is here to help employers get answers to their questions. Contact us or call 310.545.7700