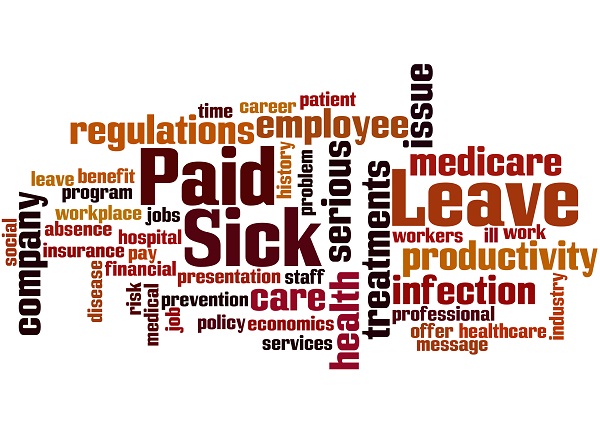 Due to apparent dissatisfaction with paid sick leave as provided at the California state level, the cities of Los Angeles and San Diego have passed ordinances granting sick leave to qualified employees. Employers should note that the permissible uses under both ordinances are broader than California law. As of July 1, 2016, many employees within the City of Los Angeles will be entitled to accrue 48 hours of paid sick leave per year.
Los Angeles Ordinance
The state paid sick leave law does not supersede local ordinances, and employers must comply with both the state and the local laws, whichever is more favorable to employees. All Southern California employers must obtain sound legal advice and guidance for complying with these new municipal ordinances and their effects upon business owners.
The Los Angeles ordinance allows employees to accrue paid sick leave if they work at least two hours per week and for the same employer for 30 days or more within a year of hire. Sick leave accrues from the first day of employment or the date the ordinance takes effect, July 1, 2016, whichever is later. Similar to California state law, employers may require that employees wait until the 90th day of employment before using any accrued sick leave.
While California state law provides multiple methods of accruing sick leave, the Los Angeles ordinance authorizes only two methods of accrual. The first involves an employer providing one hour of sick leave for every 30 hours worked, while the second method allows an employer to offer 48 hours of sick leave at the beginning of each year of employment, calendar year, or 12-month period. While California allows 24 hours annually, the L.A. ordinance generously allows up to 48 hours of annual sick leave. Also, the Los Angeles ordinance has a higher cap of seventy-two (72) hours on accrued sick leave than the cap offered by state law, which is forty-eight (48) hours.
The Los Angeles ordinance also allows employees to take sick leave for themselves or a family member (as defined under state law), but also for any individual related by blood or affinity whose close association with the employee is equivalent to a family relationship. Similar to state law, employers are not required to pay unused sick time on termination, but if these employees are re-hired within a year, the employer must reinstate accrued, unused sick time.
Because of the overlapping requirements between state and local paid sick leave laws, Southern California employers should consult with experienced counsel to ensure compliance with the new local municipal paid sick leave ordinances and other applicable California state laws. DeAnn Flores Chase and her team of experienced attorneys can advise you on all your business needs. Contact Chase Law Group, P.C. at (310) 545-7700 or visit www.chaselawmb.com to schedule a consultation.