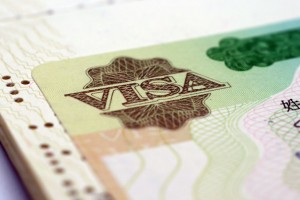 The California legislature has taken action to prevent abusive treatment of foreign laborers by California employers in a new law enacted in 2015. The California Foreign Labor Recruitment Law (SB 477) provides protections to foreign workers by restricting certain practices by foreign labor contractors, described as any person who solicits or recruits a foreign worker who resides outside the United States for paid work for employer's business in California.
This legislation is modeled after a previous bill, SB 516, which included employers that directly hired foreign laborers in its restrictions on exploitative employment practices. The current bill, which covers only foreign labor contractors, demonstrates another step in California's attempt to reduce human trafficking abuses by improving the treatment of large numbers of temporary foreign workers by California's employment industry.
Registration requirements. One of the main provisions of SB 477 requires contractors who hire foreign laborers to perform services in California to register with the California Labor Commissioner (Commissioner) by July 1, 2016. Contractors must deposit a surety bond to guarantee that the state can collect damages or penalties in the case of a breach of law by the contractor. The amount of the bond varies between $25,000 and $150,000, with the exact amount dependent on the contractor's annual gross receipts. Contractors must also submit a statement of employment conditions to the Commissioner.
Protections against discrimination and exploitation.  Under the new law, contractors are obligated to communicate the terms of employment in writing to the foreign laborer. These terms cannot be altered without 48 hours prior notification and the explicit consent of the worker. In addition, contractors are forbidden from charging recruitment fees or any other expenses that are not typical in the course of hiring practices in the contractor's industry.
Effect on California businesses. While SB 477 is aimed at foreign labor contractors, it also contains provisions designed to aid in enforcement by restricting California manufacturers and distributors from intentionally using unregistered contractors. California employers must also disclose the names of foreign laborers obtained through a foreign labor contractor to the Commissioner.
Keeping informed about California's new employment reforms is important for all businesses. DeAnn Flores Chase and her team of experienced attorneys can offer practical advice for complying with current legislation. Contact Chase Law Group, P.C. at (310) 545-7700 or visit www.chaselawmb.comto schedule a consultation.