---
By Admin July 29, 2021 Category: Business Law Tags: business law cal osha covid requirements california employment law california law chase law group chase law manhattan beach employment law los angeles business attorney trial attorney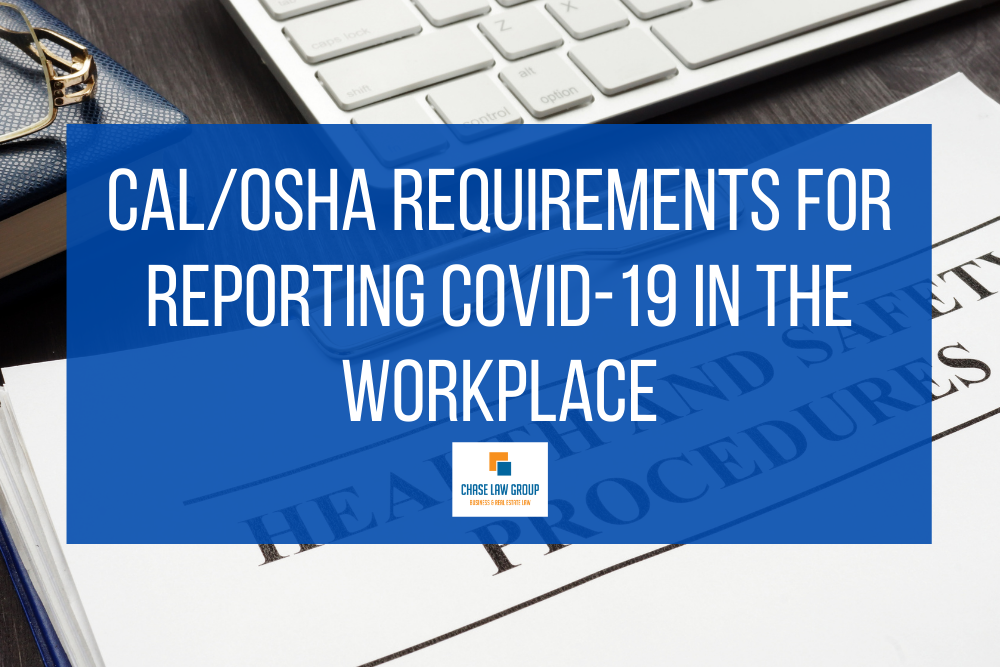 Cal/OSHA has enacted a standard detailing notification and reporting requirements for when there is a COVID-19 case in the workplace. Per the standard, a COVID-19 case is defined as someone who:
Has a positive COVID-19 test;
Has a positive COVID-19 diagnosis from a licensed healthcare provider;
Is subject to a COVID-19-related order to isolate issued by a local or state health official; or
Has died due to COVID-19, in the determination of a local health department or per inclusion in the COVID-19 statistics of the country.
Under Cal/OSHA's standard, when the employer knows or should have known there is a COVID-19 case in the workplace, the employer must identify the last day and time the COVID-19 case was at the worksite, identify who may have had close contact based on specified criteria, and provide written notice of the potential exposure, within one business day, to all employees and independent contractors at the worksite during the high-risk exposure period.
Written notice must be provided in a form "readily understandable" by employees which can include email or text message if it can "reasonably be anticipated" that the employee will receive the notice within one business day of being sent. The notice must also include the employer's disinfection plan.
If the employer should reasonably know that an employee hasn't received the notice or the employee has limited literacy in the language used in the notice, the employer must provide verbal notice, as soon as practicable, in a language understood by the employee.
The standard requires that employers report any information to the local health department required by law.
More information can be found at:
Reach out for help
We will continue to provide updates on COVID-19 issues related to business. Should you have any questions about this or other employment-related issues, please contact Chase Law Group or call 310.545.7700.