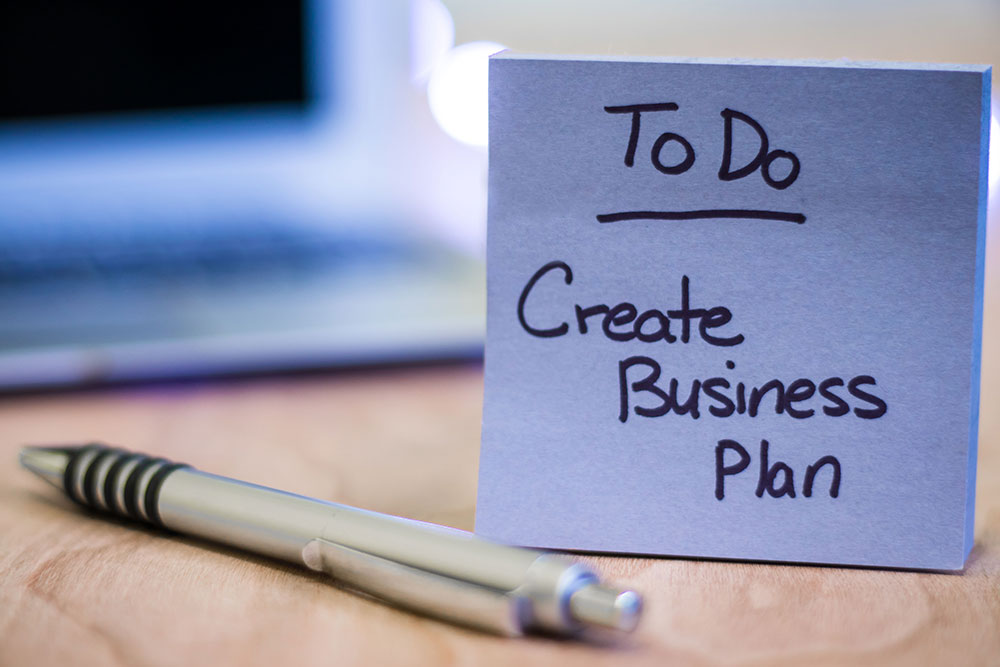 Your business plan is a roadmap to your business' success. It is the basis—the foundation—for creating a business that will beat out those SBA statistics, that will survive beyond year one and beyond.
For you, the business plan is your guideline.
For potential investors or venture capital providers, your business is insight. People who are considering whether to invest are going to be looking for an exhaustive outline of where you plan to take the business and how. And although banks and investors may have specific requirements when it comes to what's in your business plan, below you will find the most common components.
Summary
A traditional business plan includes an executive summary—a big picture description of the business. The summary answers the questions: what are you trying to accomplish? What problem are you trying to solve? What is your vision for the future?
Market Overview
Many entrepreneurs get excited about an idea of what they think the market needs without understanding what the market really needs. That's why businesses need to take the blinders off and approach the market with wide-open eyes to see where the opportunities truly lie.  The market overview section shows the results of the research and analysis.
Competitive Analysis
After explaining the market in general, the next step is to provide an analysis of the competition. This research should happen before focusing in-depth on what the product or service is going to be because it will likely help to shape its details. It will also help you to determine the product/service price point. After conducting a competitive analysis, it may be determined that a product or service creates more value in the marketplace and can be priced higher than a competitor.
Organization & Structure
Another topic within the business plan is organization — the legal structures, organizational structures, and management team.
Entrepreneurs often do not plan enough for the legal aspects of their business. They tend to be focused on building and marketing their product or service. Don't be that business! Build a foundation for success with the right business structure. We recommend an Limited Liability Partnership (LLP) or Corporation (LLC) for most new businesses.
Next, outline the management team by stating who is going to be in charge of the day to day operations of the business — typically the primary executive manager, CEO, or manager of an LLC. The team may include a third party, someone hired on an outsource basis, or employees hired to provide services for the business.
From the legal perspective, you need to be aware of laws that apply to hiring and the difference between employees and independent contractors.
Financials
And lastly, financial projections are critical for the business plan. Too many entrepreneurs are just not comfortable with the numbers and try to fudge them. Working with an accountant is a good way to prevent this situation. The SBA website is another good source of information that can help you get your numbers right. And, score.org provides free resources to help business owners to put projections down in writing. Regardless of how you create your financial projections, we encourage you to be realistic.
You May Think You're Done.. But You're Not.
Once you've created your business plan, don't put it in a drawer and forget about it. It is, after all, your roadmap and as you navigate the ins and outs of business ownership, it can be vital to your success.  And don't forget, the business plan should be a living document, one that you review and update on a regular basis.
As you prepare your business plan, know that the knowledgeable team at Chase Law Group, P.C. is always available to answer questions and provide consultation.  Give us a call at (310) 545-7700 or contact us here and set up a consultation today.