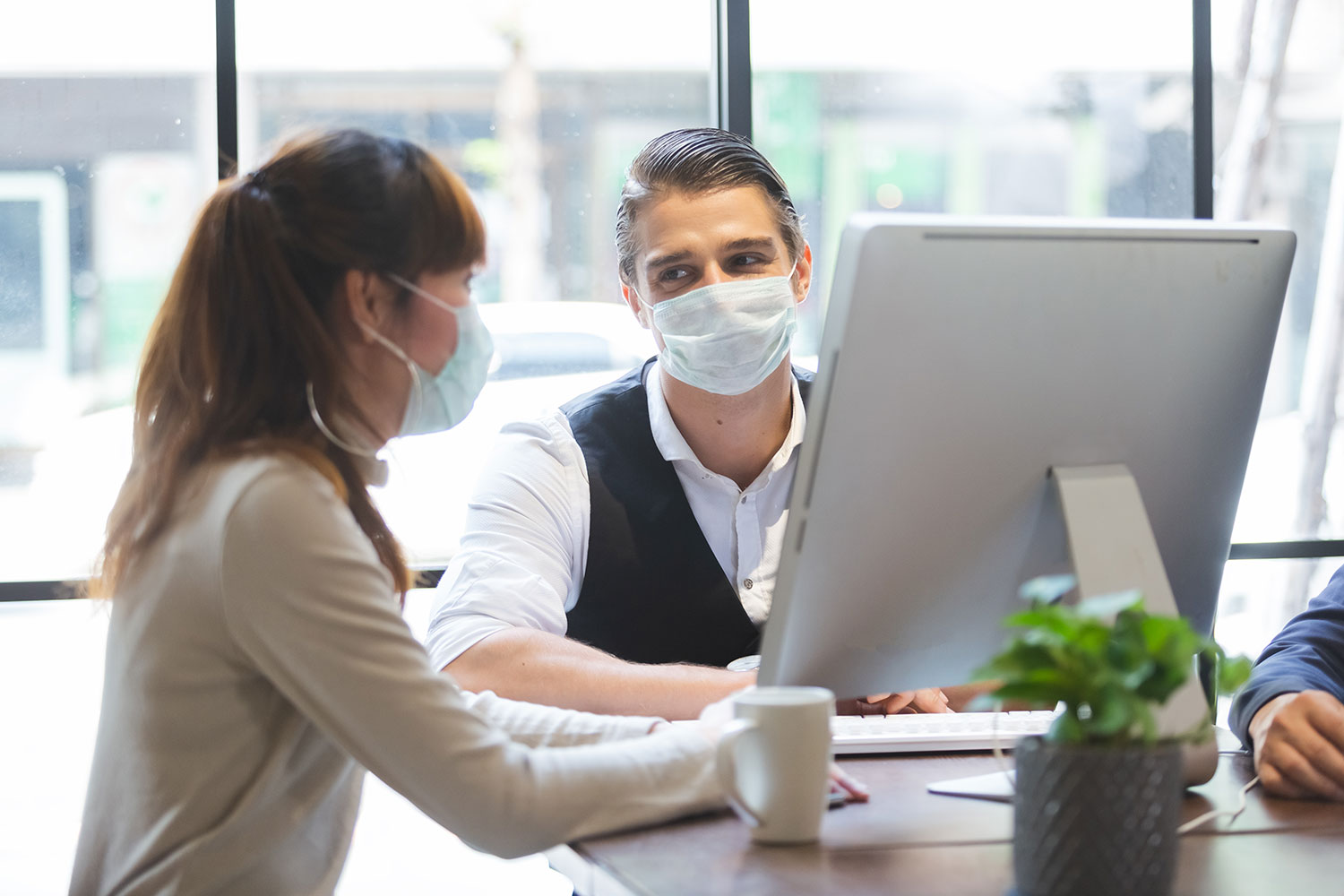 Article written by Gabriela Lamond, Associate Attorney, Chase Law Group, P.C. 
On September 17, 2020, Governor Newsom approved of changes to the California Labor Code with respect to an employer's tracking, reporting, and record-keeping requirements for COVID-19, as well as new rebuttable presumptions for employees submitting workers' compensation and disability benefits claims related to COVID-19.  These changes were presented in California Assembly Bill 685 (AB 685) and California Senate Bill 1159 (SB 1159).
Effective January 1, 2021, AB 685 imposes new COVID-19 notice, reporting and record-keeping requirements for California employers.
Notice Requirements for Potential COVID-19 Exposure
If an employer receives notice that the employer's worksite was potentially exposed to COVID-19, then the employer must do the following:
(A)  Within one (1) business day, provide written notice to all employees (and those employees' unions, as applicable), and the employer of any subcontractors, as applicable, who were on the premises at the same worksite that was potentially exposed to COVID-19.
(B)  Provide all such employees with information related to any COVID-19 related benefits that such employee may be entitled to under any applicable federal, state, or local laws, including without limitation and workers' compensation, COVID-19 related leave, or any applicable employer-provided, state, or federal sick leave benefits.
(C)  Notify all such employees and the employers of any subcontractors, as applicable, of the employer's disinfection and safety plan that the employer intends to implement pursuant to CDC guidelines
A "worksite" means the building, store, facility, agricultural field, or other location where a worker worked during the infectious period (as defined by the State Department of Public Health), and does not apply to buildings, floors or other locations of the employer that the qualified individual did not enter.
Reporting Requirements for COVID-19 Outbreaks
If an employer is notified of a number of cases at the employer's worksite, which meets the definition of a COVID-19 "outbreak" as defined by the State Department of Public Health (which is relative to the local context), then the employer is also required to report the name, number, occupation, and worksite of each such "qualifying individual" to the employer's local public health authorities within 48 hours of the employer's knowledge.  The employer shall also report the business address and NAICS code of the worksite where the qualifying individuals work.  If the employer has an outbreak then the employer should continue to provide notice to local health authorities of any additional laboratory-confirmed cases of COVID-19 at the worksite.
A "qualifying individual" means any person who has any of the following:
A laboratory-confirmed case of COVID-19, as determined by the State Department of Public Health
A positive COVID-19 diagnosis from a licensed health care provider
A COVID-19-related order to isolate provided by a public health official.
Died due to COVID-19, in the determination of the county public health department or per inclusion in the COVID-19 statistics of a county.
Record-Keeping Requirements
Employers will be required to keep records of any notifications or reports provided for at least three (3) years.
Employers should also seek out the guidance of their workers' compensation insurance carrier to find out what the carrier required if a positive case will be filed as a workers' compensation claim.
Chase Law Group can help you understand employment laws related to COVID-19 and more. As with all workers comp and employment related matters, we strongly advise you work with an employment law attorney and a qualified insurance representative to understand the requirements under your policy.