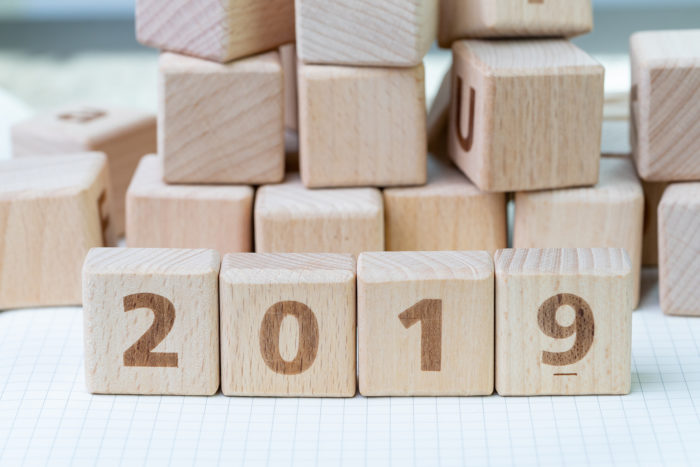 The new year will bring with it several new laws that will impact businesses of all industries and sizes. To help highlight some of these changes for our clients, we've put together a list of the laws covering some of the most important changes, and some of the steps you can take to remain in compliance.
Minimum Wage: As the minimum wage continues to inch towards $15, it's important for employers to keep track of the incremental increases required each year. On January 1, 2019, the minimum wage will increase to $11 for employers with 25 or fewer employees and $12 for employers with 26 or more employees. Employers in Los Angeles County, minimum wage rates will increase on July 1, 2019, to $13.25 for employers with 25 or fewer employees and $14.25 12 for employers with 26 or more employees.
Sexual Harassment Training: As of January 1, 2020, California employers with five or more employees will be required to provide sexual harassment training to all employees within six months of hire or promotion. Most employees are required to complete only one hour of training, with the exception of supervisor-level employees who are required to complete two hours.
Boards of Directors: In an effort to reduce gender discrimination at the management-level of corporation, California-based publicly traded corporations will be required to have at least one woman on their Board of Directors by the end of 2019. By 2022, this number will increase to two for corporations with five directors and three for those with six or more directors.
Standard Mileage Rates: The IRS has issued new regulations increasing standard mileage rates in the new year. These rates are used to calculate the amount of deductible costs of for automobiles used for business, charitable, medical or moving. Starting on Jan. 1, 2019, the standard mileage rates for the use of cars, vans, and trucks will be:
$.58 per mile driven for business use;
$.20 per mile driven for medical or moving purposes; and
$.14 per mile driven in service of charitable organizations.
Employee Settlement Agreements: California has expanded on its restrictions against secret-settlement agreements, which prevent an employee's disclosure of information about their claims. Under the amended law, factual information for cases of sexual harassment, discrimination, or assault in the workplace are subject to disclosure.
Lactation Accommodation: Prior California law required all employers to provide a designated lactation area in the workplace, which could not be a toilet stall. This law was revised to include an undue hardship provision, which allows employers to demonstrate the impossibility of providing this accommodation to employees.
Paid Family Leave: California has expanded the types of circumstances under which an employee may receive wage replacement. As of January 1, 2021, employees are eligible for wage replacement if they take time off for activities related to the active military duty of a qualifying family member, including a spouse, parent, or child.
Other notable changes include amendments to the Copyright Act, which increased the number of works in the public domain and increased a copyright owner's ability to recover royalties from streaming services, clarifications to the salary and criminal conviction history laws that came into effect in January 2018, and the authorization of California-based distilleries to sell their sprits directly to consumers.
While these laws are generally applicable to most businesses, each of these laws has its own exceptions and limitations. It is important to note that each of these new laws has a number of additional details on how to apply them that we did not discuss here. Reach out to the team at Chase Law Group, P.C. to get a full understanding of how these laws apply to your business by calling (310) 545-7700. Our team with work with you and your business to ensure your management and support professionals are aware of all changes that apply. We will also help you update applications, contracts, and record-keeping appropriately, and provide guidance on how to navigate more difficult or complex cases.