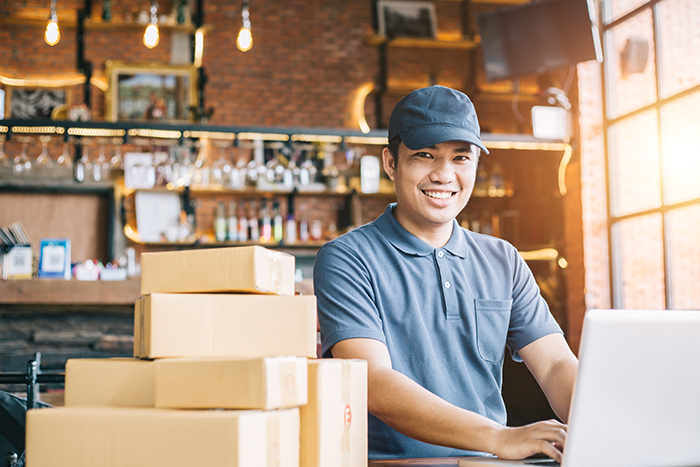 Product liability for brick and mortar stores is generally well understood by the owners and their insurers. On the other hand, online retailers, are often less familiar with their legal responsibilities related to the products they sell. However, understanding and insuring against product liability risks is equally important for both physical and online-only businesses, as without this safety net, an unexpected defect can easily bankrupt your company.
Whether you're selling bath bombs from your home or growing your business of organic dog treats into a thriving national company, you should take the time to understand and guard against the unexpected situations and take steps to mitigate those risks. Taking the time to identify and address these potential risks now may seem expensive and time consuming, but when a problem arises, having the right pieces in place will save you significant headaches and expense. The first step in identifying these risks is knowing the types of defects your business should be testing for and guarding against. To help you with this process, we've identified three types of product defects you should know before launching your online store.
Design Defects
When a product has a "design defect," it is inherent in the design, meaning that no matter who made the product, the defect would still be there. Design defects generally occur when the material specified to make a particular product can't stand up to the use it will face. These defects can often be discovered by testing your product in rough and creative ways to ascertain whether it will stand up. Products that children chew on, for example, are tested with a set of mechanical teeth that bite the product hundreds of thousands of times to see whether any wear and tear occurs and whether the material specified for the product will work.
Manufacturing Defects
"Manufacturing defects" are defects in a product that were not intended or inherent to the design. These defects occur when a mistake is made during the manufacturing process, or when a product otherwise departs from the planned design. Depending on the facts and circumstances of a particular case, liability for manufacturing defects can lie both with the manufacturer and with the retailer. As such, it is important to make sure that the proper protections are in place, regardless of your role in the manufacturing and selling process.
You are the manufacturer if you're the one actually making or producing the product. For instance, if you're constructing and selling a product that teaches kids engineering skills by showing them how to assemble something, you're the manufacturer. As the manufacturer, it is on you to make sure that you have the appropriate insurance coverage for your business, covering these sorts of defects.
On the other hand, if you have someone else putting together your hiking hammocks or formulating your skincare line, you're simply the retailer. In that instance, you need a contract in place with your manufacturer that clearly specifies their insurance coverage and their plans to indemnify you. Without this, you could be exposed to liability due to their mistakes or quality control issues. Make sure you partner with a manufacturer you trust, have good contracts in place, and conduct your own internal quality control to minimize this type of risk.
Marketing Defects
Improper or unclear instructions and a failure to warn consumers about possible dangers associated with your product can constitute "marketing defects." In other words, the design and manufacture of your product are not the only aspects to be concerned about when attempting to avoid product liability; you should also make sure that you have chosen appropriate packaging and labeling. Marketing defects are especially common in areas where someone's health or safety could be impacted by an improperly used product. For instance, perishable items should be clearly labeled with their expiration date or timeframe and small parts marketed to older children should be clearly labeled to prevent smaller children from ingesting.
Certain types of products have additional regulations businesses must follow. Consulting with experienced business attorneys, like the team at Chase Law Group, P.C., can help you with this process. We work with clients to understand the state, national, and international laws that apply to their industry and product, set up processes to identify risks, and put plans and documents in place to minimize those risks. A little work when your company first starts selling online can save a lot of work in the future. Give us a call at (310) 545-7700 to schedule a free consultation.